Oktoberfest - anticipation for 2022
Due to the second cancellation of the Oktoberfest, many fans, as well as the organisers and the city of Munich, now hope that the "Wiesn" will finally take place again from 17 September to 3 October 2022
.
Maybe a bit different and maybe with a bit less visitors due to new security regulations - but that might even be good for the biggest folk festival in the world.
We have already signed up our customers who had registered for this year for next year. Since we expect the rush for reservations to be very high, it is certainly not too early to get in touch by the end of the year if there is interest in getting seats in one of the tents through us. However, a binding commitment, and especially whether the next Oktoberfest is really going to take place, will still take a few months. But as you know, anticipation is a beautiful joy!
Please note that we only make reservations in the tents on behalf of the end customer - not for vendors who resell the seats.
You need hotel rooms, a conference room, transfers, restraunt reservations, social programme, carriage ride, traditional costume or ... for your stay during the Oktoberfest. We will gladly organise this for you.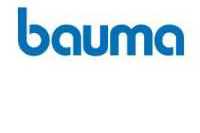 bauma 2022
The world's largest construction trade fair will take place next year in Munich from October 24 - 30, 2022. Are you still looking for hotel rooms or a suitable partner for
Supporting program, customer event, restaurant reservations, VIP support, transfers, etc. ? As an incoming agency, we support you in all areas related to the trade fair, so that you can fully concentrate on your trade fair stand or trade fair visit.